Teaser poster lands for Aftershock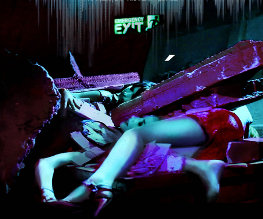 A teaser poster has landed for Aftershock, a film from Chilean director Nicolas Lopez that — despite the image's ambiguities — takes its name not from the popular liqueur but rather the seismic disturbance.
Presented by (and starring) Eli Roth, the film follows an American tourist and his local guides as they explore Chile. While out partying one night, however, their nightclub is devastated by an earthquake, and the survivors must try to make their way to safety.
Although fictional, the story is based on a real disaster which struck the country in 2010. In a Q&A following the film's U.K. premiere at this year's Glasgow Film Festival, actress Andrea Osvárt spoke of her own experiences from the event, and how they were incorporated into the picture.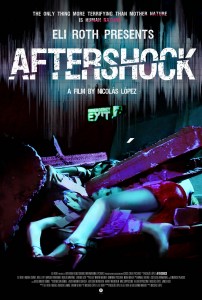 Aftershock should be out later this year. And you can read our review a little nearer the time.
About The Author