Terminator 5 to be rated R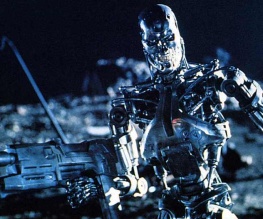 Megan Ellison, the billionaire heiress whose company Annapurna Pictures is financing Terminator 5, has reassured fans of the franchise that the days of the 12A T800 are long gone.
True Grit producer Ellison took to Twitter to tell fans that the fifth instalment in the ailing franchise would be rated R "as God and James Cameron intended".
Well, that's a relief – the horror elements which enlivened the first two Terminator films were conspicuous by their absence from the lacklustre Terminator 3: Rise of the Machines and Terminator: Salvation. All we need now is to find out who's taking over from sometime director Justin Lin (Fast Five) and whether Arnie will be back…
Who do you think should direct Terminator 5? Not McG, obviously.
About The Author