The Adventures of Tintin: Secret of the Unicorn teaser trailer!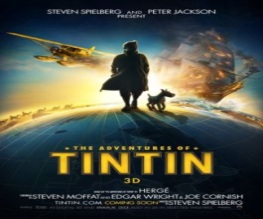 Today sees a landmark day in cinema; the release of The Adventures of Tintin: Secret of the Unicorn teaser trailer! To say we are excited is a bit of an understatement; camping outside the cinema before opening night I think!
The trailer itself does not give away too much about the plot. But it is interesting that you do not realise it is an animation until around 30seconds in. The performance capture computer animation may actually make the 3D aspect of the film worthwhile, for once, and they know it too. They forwent including the subtitle in favour of simple "3D" (this may also be due to the fact that Tintin is not well known in America and 3D is an easier sell than unicorns) and some of the scenes they showed have us sitting on the edge of our seats in anticipation; a ship battling through an angry sea and a crashing plane *squeal*!
To make matters even better Steven Spielberg is in the director's seat with Peter Jackson keeping him in check from the producer's role. Jamie Bell is set to do the voice of the intrepid reporter himself, detective Thompson and Thompson will be played by Simon Pegg and Nick Frost, Andy Serkis will take the role of Captain Haddock and, finally, Daniel Craig is jumping into Red Rackman's shoes. This is going to be epic!
About The Author