The Amazing Spider-Man 2: Stone and Woodley on set
OOOHHHH!!! Are we seeing the hints of a love triangle? The latest photos from The Amazing Spider-Man 2 set feature the first meeting between Emma Stone's Gwen Stacy and Shailene Woodley's Mary-Jane Watson. In case you don't know, Gwen is Peter Parker (a.k.a. Spiderman's) current girlfriend and, if this franchise chooses to remain true to the comics, Mary-Jane is set to be his future love interest. So does this mean we should be expecting further heartbreak come movie time for our web-flinging friend?
Click to enlarge and enjoy the images!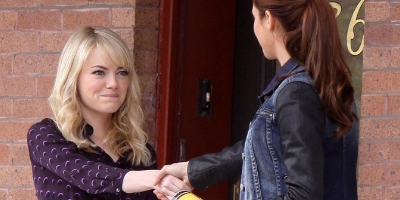 The original story made room in Parker's life for Watson's character by killing off Stacy in a skirmish with the Green Goblin. Bryce Dallas Howard played a version of her in Raimi's rendition but only as far as Peter's lab partner and good friend, with no link being made to Kirsten Dunst's Mary-Jane. While Woodley will not be terribly prominent in the installment being currently filmed, Webb's re-boot does seem to be attempting a friendship between the two 'rivals'. Is this a set up for an even more emotional fall-out or simply a gimmick for the purpose of smoothing the way for later eventualities?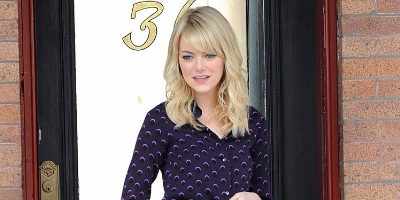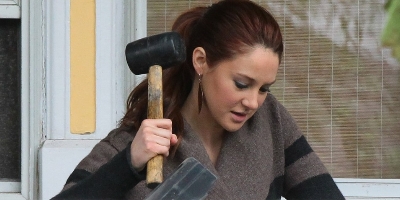 The Amazing Spider-Man 2 sees the return of Andrew Garfield to the titular role, Sally Field continuing on as Aunt May, with Jamie Foxx and Paul Giamatti being added to the roster as Max Dillon (a.k.a. Electro) and Aleksei Sytsevich (a.k.a. The Rhino) respectively.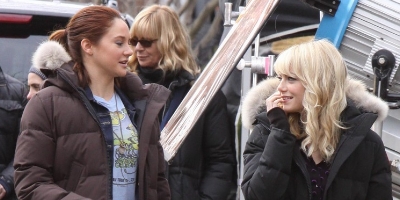 So what's the verdict? Are we more interested in a cat-fight or the 'best friends' angle? Tell us what you think!
About The Author