The Artist dominates Independent Spirit Awards 2012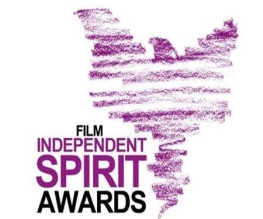 With the Oscars absorbing all the spotlight in the world over the weekend, it's easy to forget (or not to have ever known) that the Independent Spirit Awards took place on Friday. This ceremony has traditionally differentiated itself from the Oscars by celebrating 'independent films' (whatever that means these days) and by taking place in a giant tent to show off just how alternative it is.
Despite these surface differences, the big winner at the awards was, as in the Oscars, The Artist, which won Best Director, Best Film, Best Male Lead and Best Cinematography (in fairness, it was independently produced). The Best First Feature award went to the J.C. Chandor-directed Margin Call; a topical drama about the goings-on at an investment bank during the first 24 hours of the crisis.
The John Cassavetes awards, given to the best film made for less than $500,000, went to coming-of-age film, Pariah, while Best Foreign Film was nabbed by Iranian Indy flick, A Separation.
About The Author