The Bling Ring's latest trailer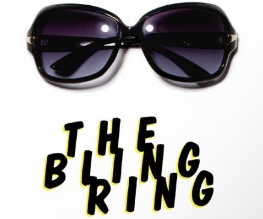 Here comes a new look at Sofia Coppola's true story, The Bling Ring. Based on real life events as reported by the Los Angeles Times, it follows teenagers Nicki (Emma Watson), Rebecca (Katie Chang), Chloe (Claire Julien) and Sam (Taissa Farmiga) whose obsession with the rich and famous leads them to committing B&Es as a way of laying claim to the luxury items of pop culture icons like Lindsay Lohan and Paris Hilton. The Hollywood elite were plagued by this mini crime wave from 2008 till 2009, before authorities were able to finally bring the gang to justice.
Judging by the clip, Coppla's opted for an unsympathetic approach to the characters, painting them as wholly unconcerned with their crimes and more obsessed with their tenuous celebrity associations. Watson, sporting a valley-girl drawl and a Clueless attitude, has already admitted to relishing the challenge that came with playing such a "superficial, materialistic, vain [and] amoral" character, one she disliked so much.
Along with Leslie Mann, Gavin Rossdale, Israel Broussard, Claire Julien, Carlos Miranda and Georgia Rock, The Bling Ring will open the Cannes Film Festival's 'Un Certain Regard' strand before stealing into cinemas on the 5th of July.
Maybe it's just us but is this looking like another (if not milder version of) Spring Breakers? Let us know!
About The Author