The Great Gatsby to open Cannes 2013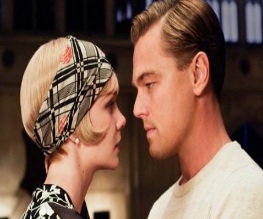 Baz Luhrmann's adaptation of F. Scott Fitzgerald's novel The Great Gatsby will open this years Cannes festival on May 15. This will mark the third time in five years that a big budget film has opened the festival, after Pixar's Up in 2009, Ridley Scott's Robin Hood in 2010 and Wes Anderson's Moonrise Kingdom in 2012. This will also be the director's second experience of opening Cannes, after Moulin Rouge, which was met with great critical success, in 2001.
The Great Gatsby stars Leonardo DiCaprio as Jay Gatsby, Carey Mulligan as Daisy Buchanan and Toby Maguire as Nick Carraway. The film is reported to be in-keeping with Lurhmann's signature style of contemporary pop music and flashy editing. It will also be shown in 3D – well we never.
Luhrmann has pointed out the film's (somewhat vague) connection to France, saying in a statement that author F. Scott Fitzgerald wrote "some of the most poignant and beautiful passages" of The Great Gatsby at a French Riviera villa not far from Cannes.
Since the film is out in the US five days before Cannes opens, there is concern over the potential of bad reviews and what that could do to the reception of the film at the festival. It has been rumored that, to avoid this, and to take advantage of all the publicity Cannes will bring, Warner Bros. may move the release date back a week.
About The Author