The Help wins big at this year's Screen Actors' Guild Awards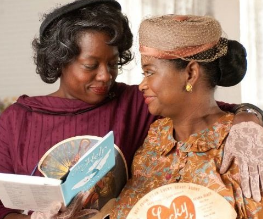 Hurrah for white guilt! Surprising no-one, the very earnest The Help scooped up the most prestigious prizes at this year's Screen Actors' Guild awards, winning everything it was nominated for. This is the last of the Guilds we'll have to worry about (at no other point in the year does anyone give a shit about the word Guild), with the writers and directors having already had their say. The point is, everyone hates racism. So well done everyone.
All in all, The Help grabbed the awards for Outstanding Performance By A Cast In A Motion Picture, Best Actress for Viola Davis and Best Supporting Actress for Octavia Spencer. There weren't any men in it, so Best Actor went (rather begrudgingly, we imagine) to Jean DuJardin for his marvellous performance in The Artist , whilst Best Supporting Actor went to Christopher Plummer for Beginners.
Was Viola Davies' performance better than Meryl Streep's in The Iron Lady? Hmmm. It's difficult to say and all that, except that it isn't really, and no, it wasn't. Still. Racism is still bad. The only panel left to have its say is The Oscars – it will be interesting to see who walks away with the ultimate in Hollywood acclaim…
About The Author