The Hoff is added to the cast of Piranha 3DD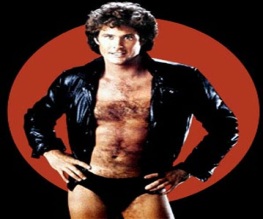 The Hoff will be "trading in the sandy beaches of Baywatch for the terror of the big wet water park", (that is actually what the press release said; word for word), for his role in Piranhas 3DD! We here at BFF are on the edge of our seats with the prospect of being treated to more slow motion running and, possibly, those lovely red shorts!
Having lent his face to talk shows and a brief stint as a musician we now realise David Hasslehoff is no a stranger to self-mockery. Making a return to his original calling (after realising that he has very little to go on aside from his weird persona) he will be joining the omnium gatherum of Christopher Lloyd (Back to the Future) Ving Rhames (Pulp Fiction) and Paul Scheer (The League) for Piranha 3DD. The sequel to the remake of Rodger Corman's 1978 original is set to be released 25th November.
About The Author