The Hunger Games: Catching Fire trailer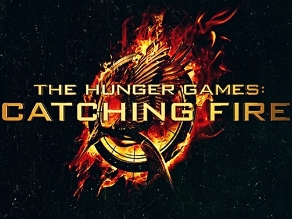 There are quite a few months yet to go before The Hunger Games: Catching Fire is unleashed; a fact that has barely tripped up the hype masters who have chosen instead to set their campaign to full steam ahead; Artsy posters were released piece by piece before this year's MTV Movie Awards got to boast that the very first trailer would be airing as their finale.
Stoke the flame below:

So! Things are getting serious then. The movie definitely scored well with Donald Sutherland and Philip Seymour Hoffman, their cold and calculated plan for murder effectively summing up the danger Jennifer Lawrence's Katniss is about to face. Becoming Victor alongside Peeta (Josh Hutcherson) has inadvertently made her a symbol of rebelling for the people and a dangerous target for the government. With Gale (Liam Hemsworth) turning troublemaker, Haymitch (Woody Harrelson) being unhelpful and another bout of killing to begin at the Quarter Quell, our heroine is looking at some fairly hard times ahead. As for us, November 22nd will be when we find out how it all turns out.
Are we liking the continuation of that down-and-dirty, gritty feel? Or are we spotting mess-ups already? Let us know how you feel!
About The Author