The Incredibles 2 could happen, says Brad Bird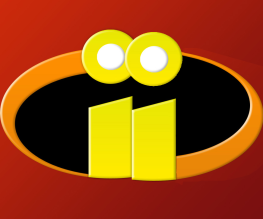 The Incredibles was a great Pixar film from director Brad Bird, and he would very much like to make a sequel, or so he tells the Hollywood Reporter. Pixar have a mixed track record with sequels to their works, (Toy Story 2 and Toy Story 3 were great, Cars 2… wasn't so much) but the style and universe of The Incredibles lends itself more to a franchise than, say, Finding Nemo does. Let's see what Brad Bird has to say about it:
"I've been thinking about it. People think I have not been, but I have. Because I love those characters and love that world. I am stroking my chin and scratching my head. I have many, many elements that would work really well in another [The Incredibles] film, and if I can get 'em to click together, I would probably wanna do that."
That was almost informative. It looks as though Brad Bird is pushing for The Incredibles 2, which we would be leaps and bounds more excited for than Finding Dory. It'll be a good few years before Brad Bird can put his efforts into The Incredibles 2, however, he has his live-action project Tomorrowland to finish first.
Until The Incredibles 2 is a thing, we have yet another Pixar sequel to deal with, Monsters University, which actually looks pretty good. Better start getting original soon, Pixar, or else we'll be returning the fan club membership cards.
Interested in a possible sequel to The Incredibles? What do you think we'll see plot wise if The Incredibles 2 sees the light of day?
About The Author