The King of Comedy Confirmed to Play the Incestuous President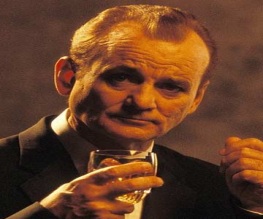 Bill Murray has (finally) been confirmed to play Franklin D. Roosevelt in Hyde Park on the Hudson. After almost a year of humming and hawing Murray will take on a serious role in the adaptation of a BBC Radio drama by Richard Nelson.
Depicting a weekend when King George VI and Queen Elizabeth go to stay with FDR in his up-state New York home Hyde on the Hudson (so that's where the name comes from!). Instead of drinking tea and playing baseball the Kind and Queen's attention is drawn to FDRs close (waay too close) relationship with his sixth cousin Margaret "Daisy" Suckley.
It's looks like Murray has set his eyes on the prize, by surrounding himself with British accents and playing a real life historical character in a scandalous situation I think we can safely say he's finally going for the Oscar he missed out on for Lost in Translation. Go for it Bill, we're all behind you!
About The Author