The Last Days on Mars trailer lands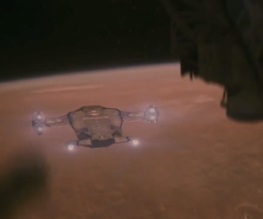 Get ready to experience an all new definition of the term 'tickling the ivories'. Ruairi Robinson's sci-fi horror Last Days on Mars, has just released its first trailer and, boy! does it ratchet up the spook. Accompanying the usual summary of events clips is a piano score that'll make your skin crawl and give this slightly been-there-done-that storyline a modicum of interest.
Indulge at your own peril:

Consisting of a rather stellar cast that includes the likes of Liev Schreiber, Elias Koteas, Romola Garai and Olivia Williams, the film is based on a short story by Sydney J Bounds as adapted by Clive Dawson.
Following in the footsteps of most horror sci-fi, a group of ready-for-home astronauts find themselves facing battling not just the alien elements but each other as they succumb to a mysterious yet deadly infection. If the trailer is anything to go by there'll be plenty of Alien-esque action to be enjoyed before the end.
The Last Days on Mars will hit theatres by September 19. Will you be watching? Let us know below!
About The Author