The Lone Ranger is back in the saddle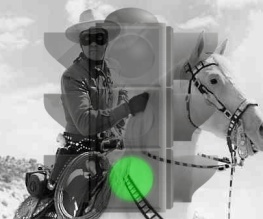 Remember when Disney canned Gore Verbinski and Jerry Bruckheimer's planned adaptation of The Lone Ranger? Remember how we reckoned they were just playing hardball in an attempt to force down the ridiculous quarter-of-a-BILLION-dollar budget? Well, we were completely right. Which is always nice.
The Pirates of the Caribbean dream team are back on course after they managed to drag their budget down to a piffling $215m – excellent news for fans of Armie Hammer and Johnny Depp, who will star as the titular hero and his Indian sidekick Tonto. It was widely speculated that the less-than-astounding success of Cowboys & Aliens would put Disney off a Western venture, but they're evidently relying on Depp's unparalleled ability to draw in the crowd (although if Indy and Bond couldn't do it between them…)
The Lone Ranger is due to begin shooting in February, with a projected release date of May 31st 2013. Hi-yo, Silver! Away!
About The Author