The Lonely Island's Jorma Taccone to direct Spy Guys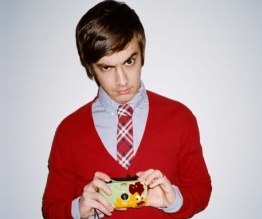 The Lonely Island's Jorma Taccone is the forgotten man of the comedy trio. Andy Samberg, by far the best known known of the gang, has had several forays into feature films, but given that his biggest role to date was playing alongside Adam Sandler in wretched That's My Boy we're not particularly inclined to declare him a success. Similarly, Akiva Schaffer's recent directorial effort The Watch was met with less than universal acclaim upon release.
And so it looks like it's down to Jorma Taccone to prove that the guys – who have all had success writing, directing and starring in television shows – can cut it in the world of feature films, since he's been chosen to direct action-comedy Spy Guys. The plot will involve a CIA agent who, whilst attending a friend's wedding, finds himself framed and on the run, having to reveal his secret career to his Average Joe buddies, and enlist them to help clear his name. Given their distinct lack of spy training, we imagine this is where the comedy will come in.
No word on who will star yet – although with his Lonely Island pals Samberg and Schaffer producing, their raft of SNL pals are likely to feature – but the premise sounds like it has the potential to be a lot of fun. We're thinking something along the lines of NBC's spy-nerd show Chuck. The film is being described as a cross between "Ocean's Eleven, True Lies and Mission: Impossible", but with a comedy slant. So; a bit like Chuck, then!
Taccone's first directorial effort Macgruber – also a spoof of action movies – was a flop at the box-office, but has garnered something of a cult following since then, and we're quietly confident that he might be able to build on that experience and refine things somewhat for Spy Guys. Of course, when it comes to The Lonely Island, there's always a risk that things will just descend into adolescent foolishness, so we'll have to see.
No word on when we can expect Spy Guys, but we'll be keeping an eye on its progress.
About The Author