The Muppets do something else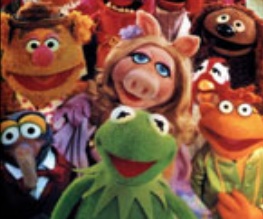 You'd think we'd have had enough by now. What with The Hangover spoof, the rom-com spoof, the Green Lantern spoof, the Girl With The Dragon Tattoo spoof, and the actual trailer, there was a fair chance we'd be all Muppet-ed out, but DAMMIT THERE'S NO SUCH THING AS TOO MUCH MUPPET ACTION.
The furry team are back once again; teaming up with AMC cinemas and Sprint to create a guide to good cinema behaviour. I mean yes, technically it's just another chance for us to gleefully peek at Kermit, Miss Piggy, Fozzie, the Swedish Chef, Gonzo and Pepe, but do you need a better excuse?
MICROWAVE HUMOUR, HURRAH! Hurry up and get here, Feb 2012…
About The Author