The Muppets go Twilight in three new posters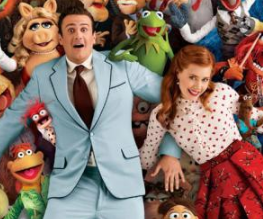 We know, we know, there's going to come a point where we say enough is enough. But it is not this day. Having joyed up our lives with a singy songy clip last week, we wondered if that was going to be the last we saw of the Muppet team until the film's release next year. How foolish we were. What fools.
It looks like its not only hysterical teenage girls and gently confused boys who are counting down the minutes to Friday's Breaking Dawn release…
Bella Swine. Amazing.
About The Author