The Rock is a snitch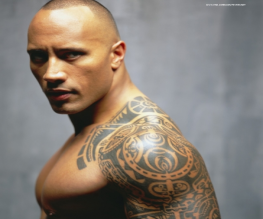 Dwayne 'The Rock' Johnson has been confirmed as the lead in a new action thriller, Snitch.
The Rock plays a dad whose son gets 10 years in jail for drug related mischief. In order to try and get his sentence down a tad Johnson goes undercover to expose the drug lord responsible. And, we imagine, they'll be some punches and stuff….hopefully the odd people's elbow, but I think we're dreaming there (sorry Dwayne, we promise to take you more seriously one day).
Snitch is written by Justin Haythe, the man behind Revolutionary Road, and is actually based on a true story, having been made into a TV documentary in the US.
This has been one of the big titles to get marketed at Cannes this year and the film has now been picked up by Summit Entertainment, which are the studio that bought us the Twilight saga.
Snitch will be shooting in June and will be released in 2012.
About The Author