The Rubik's Cube Is Ready For Its Close Up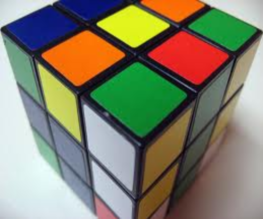 Having apparently given up on making a watchable video-game adaptation, Hollywood has turned its attention to the humble board game.
With Battleship, Ouija and Monopoly all in various stages of production, this particular bandwagon shows no sign of stalling as news reaches us that talent agency CAA have snapped up the rights to a Rubick's Cube movie.
After cameoing in Let the Right One In and remake Let Me In, Ernő Rubik's puzzle is clearly tired of playing second fiddle to those pesky actors. CAA President Richard Lovett is in talks with various producers and studios as he tries to champion Rubik's Cube: The Movie onto the big screen.
With CAA representing such stars as Brad Pitt, George Clooney and Julia Roberts – and the film's plot supposedly involving some sort of Rubik's Cube competition – it really is anyone's guess what this oddity might become once all the colours have finally aligned.
About The Author