The Transporter 4, 5 and 6 are on the way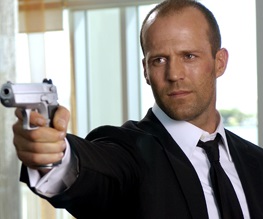 The Transporter 4, 5 and 6 will soon be driving dangerously to a cinema near you, it has been announced at the Cannes Film Festival. Luc Besson's company EuropaCorp has hooked up with Fundamental (who will be holding the purse-strings) to bring us another slice of the mental action that The Transporter 1, 2 and 3 wrought on the big screen. However, at present there is no word on whether Jason Statham – who played the titular Transporter in the first three movies – will be returning. The last Transporter movie – Transporter 3 – came out in 2008.
Each of the next three films are expected to have blockbuster budgets and at least one of them will be shot in China. This is a good move on the part of EuropaCorp, we think. Fast and Furious 6 is currently slaying the box office, so there is obviously a taste for cars going really, really fast and doing silly things at top speeds. What made The Transporter likable (if not lovable) was the outlandish characters that hounded Statham's Frank at every turn. Hopefully this aspect will not be lost should the next trilogy be Jason-less.
About The Author