The Walking Dead's Glen Mazzara to pen Shining prequel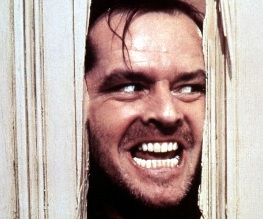 Glen Mazzara, writer for smash hit TV series The Walking Dead, is switching supernatural creatures from zombies to ghosts. He has signed up to write The Overlook Hotel, the prequel to the film adaptation of Stephen King's The Shining. Take note, kids, it's a prequel to Stanley Kubrick's The Shining, not the book.
Mazzara took over on The Walking Dead from writer Frank Darabont who, incidentally, wrote and directed the film versions of The Green Mile and Shawshank Redemption. The Overlook Hotel is being developed by Warner Bros., and Bradley Fischer, James Vanderbilt and Laeta Kalogridis are producing.
The Shining has been hailed as a classic by film fans, even though King himself famously didn't care much for it. Coming up with an equally iconic movie to rival Jack Nicholson's deranged performance is a pretty big ask, but given the success of The Walking Dead, Mazzara is more than up to the task.
About The Author