The Wolverine back in action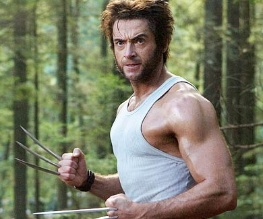 Oh poor old The Wolverine seemed to have been doomed from the start. With first-choice director Darren Aronofsky pulling out, and the Japanese location plans derailed by the tsunami earlier this year, we were doubting that the sequel to X-Men Origins: Wolverine would get off the ground this side of Christmas.
But this month it was revealed James Mangold is set to direct the latest in the X-Men franchise, and since then plans have been flying out faster than a set of weird metal claws. A date has been confirmed for production so watch out, October 2011, The Wolverine is comin' atcha.
Jackman reckons it will take a year from then until the film's release, but with other big box office titles such as The Dark Knight Rises, The Amazing Spiderman, The Avengers, and Superman reboot Man of Steel set for 2012, it looks like a superhero face off is on the cards. FIIIGHT.
About The Author