The Woman In Black 2 spooks Jeremy Irvine, Phoebe Fox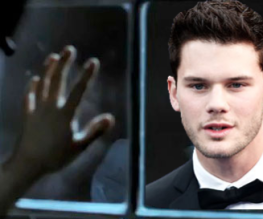 The Woman In Black was a surprising hit last year, raking in almost $130 million (far surpassing its $15 million budget). Although its success was probably something to do with seeing Daniel Radcliffe walk gingerly through an empty house for 90 minutes (these kids will watch anything these days), it felt surprisingly fresh despite being a Victorian ghost story with a lot of bog goop. Can they recapture the magic with a different director, writer and cast?
The Woman In Black: Angel Of Death (as it is to be known) is a terrible, terrible name, but we're assuming that it's all part of the devious plan to scare our pants off. Jeremy Irvine (Pip from Great Expectations) and Phoebe Fox (she was on Switch, which we understand is a TV show) have joined the cast. Set 40 years after the events of the first The Woman In Black, a ghost does its best to further traumatise child refugees in World War II. What a dick.
We are a little worried about The Woman In Black: Angel Of Death. Although it's the same production company, former director James Watkins isn't returning, instead handing the reins to Tom Harper, and awesome screenplay writer Jane Goldman is also staying away, Jon Croker picking up the slack. It's looking like The Woman In Black: Angel Of Death will be a different beast altogether, and any change CONFUSES AND ENRAGES US.
The Woman In Black: Angel Of Death is set for release in 2014, so expect more shuffling-down-a-dark-corridor-holding-a-gas-lamp goodness then.
Did you enjoy The Woman In Black? Do you feel that a sequel is necessary? Let us know below!
About The Author