The World's End poster with actual people in it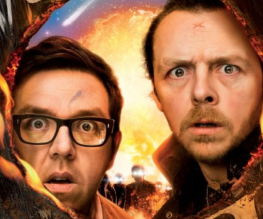 The World's End, the comedic follow up to incomparably brilliant Shaun of the Dead and Hot Fuzz, and the final film in the fabled Cornetto trilogy (this one is mint flavoured, according to director Edgar Wright), has finally been given a poster with leads Simon Pegg and Nick Frost looking just as confused and harassed as ever. It's a nice tease for The World's End, and we couldn't be more excited to see the return of Wright-Pegg-Frost.
Take a good hard look and click to embiggen the anarchy: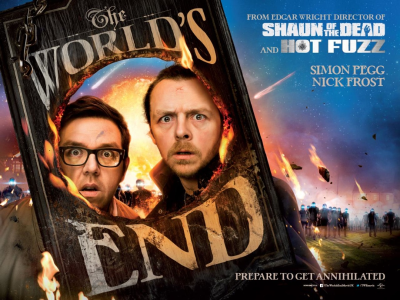 A thing of beauty, is it not? They really aren't giving too much away, but they've got us drooling already.
In other more pressing news for The World's End, Edgar Wright has been teasing the launch of the first trailer for the film on his Twitter feed. When is it hitting the web? Why, tomorrow of course!
Stay tuned all you hungry Edgar Wright fans. We'll have the first trailer for The World's End as soon as it lands. It'll probably have to tell us a little more about what happens in the film than this poster does.
The World's End surprises all the 2012 nuts by exploding into UK cinemas on 19th July 2013. We'll be there opening night!
About The Author