Third Hangover goes into Development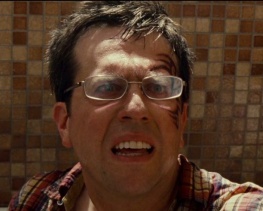 Ed Helms put dimwits everywhere out of their misery and sentient beings everywhere into theirs, by confirming that the final movement in the Hangover trilogy is in development. Though co-star Bradley Cooper had previously cited a September date for the start of filming, Helms has indicated that is unlikely as the script is still not complete. "We're just not there yet. We'll have to see what happens," said Helms before adding "I will neither confirm nor deny anything about Hangover 3 other than the fact that we want it to happen." Well, at least someone does.
A glimmer of hope has appeared with the news that writer/ director Todd Phillips will not be following the structure of the first movie as rigidly as the second did (i.e. it won't be the EXACT SAME FILM). Early reports suggest the plot will follow the lads attempts to spring the Zach Galifianakis character from a mental institution. Fans of the original two will no doubt be hoping, nay praying, that this does not mean the series loses touch with what made it so "funny" in the first place – a scene where you get to see an Asian man's willy.
About The Author