This week: The London Italian Film Festival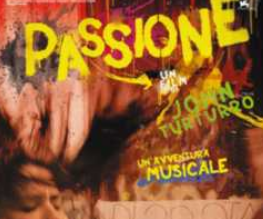 Looking for a bit of alternative cinema this week (read: don't want to go and see I Am Number Four)? Get your bums down to Cine Lumiere in London and indulge in some Italian film culture.
Opening with a concert by Academy Award winning composer Nicola Piovani (Life Is Beautiful) in the glorious Cadogan Hall, the 18th edition of the Italian Film Festival (March 01-06) will feature ten films chosen by Italian film critic Irene Bignardi and Adrian Wootton of Film London. Perfect for those bored of the usual Hollywood fodder and a bit sick of seeing the same old films being peddled over and over again in your local cine-box.
The line-up includes John Turturro's Passione, Michele Placido's Angels of Evil, Claudo Cupellini's A Quiet Life and Stefano Incerti's Gorbaciof. Many of the films have yet to be screening in the UK, so it really is a chance to catch up with the cutting edge of European cinema. Best of all, Q+A sessions with the leading actors and directors will follow selected screenings, allowing you a real insight into how the intentions behind these beautiful productions.
The festival will run from the 1st- 6 March; for more information and full screening details visit the official site here
About The Author