Three more join cast for Saving Mr Banks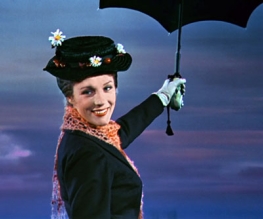 With Tom Hanks, Emma Thompson and Colin Farrell already on board for his upcoming Saving Mr Banks, John Lee Hancock has now secured the talent of Paul Giamatti (Rock of Ages), Ruth Wilson (Anna Karenina) and Jason Schwartzman (Moonrise Kingdom).
Due to begin shooting in September, Hanks will play Walt Disney in the tale of his 14 year attempt to convince PL Travers (Thompson), the Australian author of Mary Poppins, to let him make a film about her famous character. Presumably told in flashback, Farrell will play Travers' father and Wilson her mother. Giamatti will take the role of the chauffeur who drives her around Los Angeles, and Schwartzman has been cast as legendary songwriter Richard Norton Sherman (who wrote the score for Mary Poppins, Chitty Chitty Bang Bang and The Jungle Book as well as creating that harrowing tune It's A Small World).
Travers reportedly hated the final film, and as a 'very private person', she will no doubt be turning in her grave at the thought of Disney getting their hands on the rights to her life.
About The Author