Tilda Swinton and John Hurt sign on for vampire flick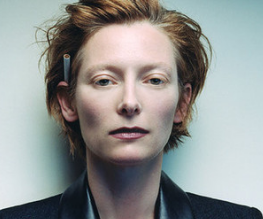 We honestly didn't think there was any collection of words that could surround the phrase "vampire film" that could make us interested. Really. And then someone whispered "Jim Jarmusch" and we went "pshhawww, yeah OK sure it'll have a great soundtrack and the narrative will be really frustrating but in, like, a cool way, but come on, VAMPIRES?" And then the voice said "… and Mia Wasikowska and Tom Hiddleston," and we were all, "yeah… but… but", and then came the final blow. "Tilda Swinton and John Hurt." Yep, we're back here again. OOOH VAMPIRES!
Infamous minimalist indie filmmaker Jarmusch (responsible for directing Down By Law starring Tom Waits, Dead Man with Johnny Depp, and the only one you'll probably care much about – Coffee And Cigarettes, back in 2004) is making a vampire romance film called Only Lovers Left Alive. The only information we have at the moment is that it's going to be set in Germany, and that it follows two vampires who have loved each-other for centuries. And it's probably going to be well stylish.
Are you all vampired out? Is there anything that could draw you to another bloodless lust-fest? Will Tilda be playing R-Patz? Leave your thoughts below…
About The Author