Tim Roth to team up with Tarantino a third time?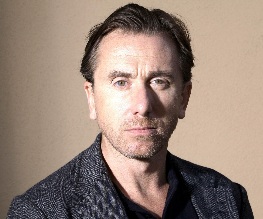 We are totally Team Roth here at BFF, so this piece of news has got us a bit excited. Tim Roth has been chatting to Quentin Tarantino about a possible role in the Oscar-winning director's next film. If all goes the way we hope it does, it'll be the third time that Roth and Tarantino have collaborated. The first instance was Reservoir Dogs where Roth played Mr Orange, and the second time was in Pulp Fiction. The Lie to Me star was originally slated to play Michael Fassbender's role in Inglourious Basterds, but couldn't do it because of other commitments. Most likely Lie to Me.
While he wouldn't discuss what the role was exactly, Tim did say: "I actually saw Quentin the other night and so we're gonna meet for a beer now that all the awards season thing has faded away, and we can have a serious talk about his next film".
This sounds promising. Tim Roth is a fantastic actor who gave a standout performance in Reservoir Dogs. Tarantino is known for his quirky and bonkers characters, so we here at BFF can't wait to see what these two come up with. Throw Christoph Waltz into the mix and Quentin will have another hit on his hands.
About The Author