Tom Cruise as The Man from U.N.C.L.E.?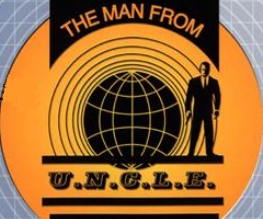 The Man From U.N.C.L.E. project, which has been causing Warner Bros. all kinds of problems, may be looking at a new lease in life. Reports have come in naming Guy Ritchie as the new resident of the director's chair and Tom Cruise in talks to star.
Plans to convert the cult spy series into motion picture grandness hit a snag when Steven Soderbergh took his leave from the project, with leading men choosing to follow suit right after. Ritchie, who has seen some success with his revitalization of Sherlock Holmes, may actually be much better suited to bring agents Napoleon Solo and Illya Kuryakin into the modern day. As for Cruise, he's not exactly a newcomer to revamping, if the development of a fifth M:I flick is anything to go by.
For 4 years, from 1964-1968, the United Network Command for Law Enforcement (U.N.C.L.E), led by the American Napoleon Solo and Russian Illya Kuryakin, fought a variety of evil, including the organization named THRUSH (Technological Hierarchy for the Removal of Undesirables and the Subjugation of Humanity). A The original starred Robert Vaughan as the suave and dashing, dark-haired Solo, and David McCallum his cool, blond, (strangely) British-accented sidekick, Kuryakin. It featured all the usual staples of the spy genre, and was especially known for the never ending assortment of gadgets and gizmos.
Think Ritchie will do good by The Man from U.N.C.L.E.? Do we need yet another version of Tom Cruise as a secret agent? Unload your burning burdens here!
About The Author