Tom Cruise still gunning for Top Gun 2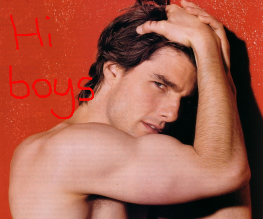 Tom Cruise, a fairly unknown name in Hollywood, is apparently still up for Top Gun 2, according to producer and all-round Midas-touching Jerry Bruckheimer. Currently filming in a time-loop for All You Need Is Kill, Tom Cruise has a little more on his plate before he can get around to a new Top Gun – Mission: Impossible 5 will also be giving him producer responsibilities. We might see Tom Cruise as Maverick… one day.
After Tony Scott's far-too-early demise last year, many thought that the Top Gun 2 project had been permanently grounded, but talking recently, Jerry Bruckheimer had this to say:
"For 30 years we've been trying to make a sequel and we're not going to stop. We still want to do it with Tom, and Paramount are still interested in making it. As long as he keeps his enthusiasm, hopefully we can get it made."
Considering that Tom Cruise has recently just lost his enthusiasm for another project he was signed on for, The Man From U.N.C.L.E., perhaps we should take Jerry Bruckheimer's caveat as a rather serious possibility.
Honestly we're not too fussed either way. Top Gun is a gem of the 80s, there's really no need for a sequel to exist, but hey, if it's got Tom Cruise it we'll inevitably end up liking it anyway. We're kind of stupid like that.
In other Jerry Bruckheimer sequel-related news, he's rather eager for The Lone Ranger to get a sequel as soon as possible. Easy, Jerry, let's see if the first one's OK first.
Best For Film: Bringing you all the Tom Cruise news. All of it. Forever. Expect Top Gun 2 news right here as it pops up on our six, over.
About The Author