Tom Hanks and Michel Hazanavicius to team up for Nazi drama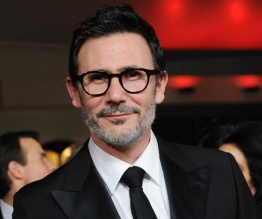 It seems as if Tom Hanks is preparing to return to a dramatic well that has served him well over the years; World War 2.
Having contributed to three of the defining modern realisations of the war – starring in Saving Private Ryan and producing/narrating both Band of Brothers and The Pacific – Hanks now has an eye on adapting Erik Larson's non-fiction novel In The Garden of Beasts, which should provide a less action-heavy depiction of the period – particularly now that Hanks has decided on The Artist director Michel Hazanavicius to helm the project.
Set before the war proper, the film will follow William Dodd (Hanks), the US Ambassador to Germany during Hitler's reign over Nazi Germany. Dodd – who had earlier gained his PhD in Germany – was initially sympathetic to Hitler's regime, believing that word of their cruelty and antisemitism was exaggerated and falsified (seems odd to think, now that the word Nazi is synonymous with evil, but at the time, many were of the same opinion).
Of course, all-American Tom Hanks isn't likely to play the role of a Nazi sympathiser throughout, and as his daughter becomes infatuated with the celebrity of Hitler's Germany, the true darkness at the heart of the Nazi Party will surely be revealed to him. With such delicate subject matter to cover, Hazanavicius as director seems like a good choice. He's likely to paint a more thoughtful and considered picture of the Nazis than we usually get from Hollywood, and with Natalie Portman expressing interest in the role of Dodd's daughter, that's a whole lot of talent potentially attached to this one.
This is all a long way off yet, however, and nobody has officially signed on, but with reports that Hazanavicius is to begin working on a new draft of the script, it seems to be little more than a formality.
About The Author