Tom Hanks To Remake Summer House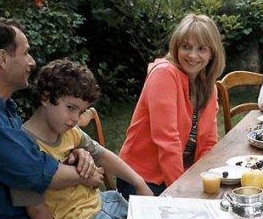 If there's one word we're definitely not getting sick of, it's 're-make'. Tom Hanks seems to have jumped upon the band wagon, having announced today that his company PlayTone Productions plans to remake a French film entitled Summer Hours. And the best part? The film only came out in 2008. What's next? We wouldn't be surprised if tomorrow there's an announcement telling us there's planned re-make of Burton's Alice In Wonderland underway.
The original film stars Juliette Binoche, was directed by Olivier Assayas and was awarded the Best Foreign Film prize at this year's US National Society of Film Critics ceremony. It follows a sttory of three middle-aged siblings who reunite to see to their recently deceased mother's affairs. By doing so, they "witness the disappearance of their childhood memories when they must relinquish their family belongings to ensure their deceased mother's succession". Considering the existing film's considerable success, we're not sure what a re-make would bring to it, except to get rid of those pesky French accents of course. Surely Hanks has to have more of a reason than a bit of casual racism for re-making a film that came out less than two years ago? We'll keep you posted!
Is the re-make revolution getting out of control? Let us know what you think below!
About The Author