Total Recall casting continues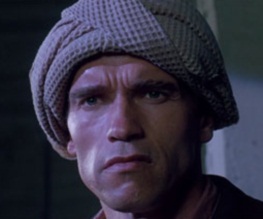 Deadline are reporting that Sony Pictures have begun casting for the two main female characters in their upcoming remake of Paul Verhoeven's sci-fi action thriller Total Recall.
Reportedly reading for the role of Melina (originally played by Rachel Ticotin) are Eva Mendes (2 Fast 2 Furious) and Paula Patton (Precious), with Jessica Biel (The A-Team) and Eva Green (Casino Royale) also rumoured to be interested in the part. So far the only name confirmed to be lined up for the role of Lori (played by Sharon Stone in the original) is Kate Bosworth (Superman Returns), but Mendes is said to also be linked to this role. Whoever is cast will join Colin Farrell (Minority Report) and director Len Wiseman who are already involved with project.
Based on Philip K Dick's 1966 novelette We Can Remember It for You Wholesale, the original Total Recall starred Arnold Schwarzenegger as Douglas Quaid, a construction worker working on Earth in a futuristic 2084. After undergoing an identity crisis induced a botched memory implantation procedure, Quaid finds him embroiled in a dangerous game of inter-planetary espionage.
From what we can gather the project, due for completion in 2012 and produced by Neal Moritz (Battle: Los Angeles), seems to be of a remake of the film rather than a re adaptation of the novelette.
About The Author