Transformers 4 adds Li Bingbing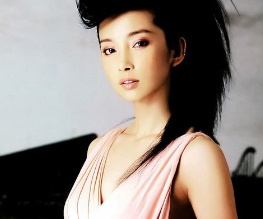 Chinese actress Li Bingbing has been added to the cast of Transformers 4, Paramount Pictures has announced. Given Michael Bay's track record with the Transformers series, we're going to call it now and say Li will probably be the femme fatale of the piece. You know, the "exotic female" trope that the heroine can have a trouser-tickling cat-fight with. This is all just speculation for now as there is no news on what character she will play. Keen-eyed film fans will recognise her from Resident Evil: Retribution and 2008's Forbidden Kingdom.
If Bingbing has signed on to play a baddie, she might be teaming up with previously announced human baddie Kelsey Grammer. We can't think of a better ally than Frasier himself. They both join Mark Wahlberg, Stanley Tucci and British-actress Sophia Myles in the upcoming film.
Bay said of the casting: "I am excited to have Li Bingbing join our cast and to be shooting portions of the movie in her native China. I have always aspired to work with the best actors and this cast is especially exciting now with the addition of Li". Meanwhile, Binbing said she is "thrilled" to be working with Bay as the franchise has a massive following in her home country. We have to admit at this point that we MIGHT be ever-so-slightly intrigued by the film now…
About The Author