Transformers 4 bags Grammer as villain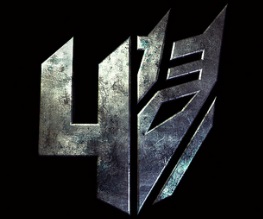 The Fallen's been taking a dirt nap since the end of the second and the closing for the Dark of the Moon saw the death match that finally killed off Megatron. That's all the regular bad guys done and dusted so who in the world is going to take on the mantle of Autobot nemesis in the next installment, Transformers 4? Kelsey Grammer, that's who!
Ok, so he's not exactly built to take on Optimus Prime but that doesn't mean he won't be part of the evil set-up. Deadline reports that Grammer's role will be the counter intelligence officer Harold Attinger, a man hell-bent on utilizing Cybertronian technology for human weaponry. This little obsession of course will eventually open the door to another powerful and dangerous robo-warrior for Prime to go toe-to-toe with in a mega-machine death match.
Most of the previous cast wrapped up their contracts upon the completion of the threequel, so this new films will feature an all new ensemble, helmed by Mark Wahlberg with support from Stanley Tucci and Jack Reynor in parts yet unknown, along with the famous-for-sod-all Brenton Thwaites and Nicola Peltz. There's also a strange little rumour going around: apparently whatever is spots are left will be filled through a Chinese reality television show in which two winners will be chosen from the contestants with professional acting experience and another two roles will go to straight-up amateurs. Say what now?
Set 4 years after the end of the last film, Transformers 4 has been described by director Michael Bay as being the same while going in a whole new direction. With a June 27th, 2014, release date, it's going to be quite some time till we find out what he's on about.
Think Bay can pull off such a complete overhaul? Or are you going to miss LaBeouf too much to care? Let us know!
About The Author