Transformers emerges victorious!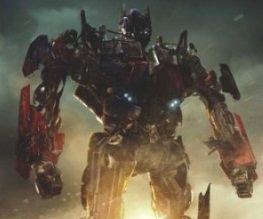 In the United States, the Fourth of July weekend is known to be a giant money-maker for Hollywood movies. So, wahey! They can uphold their tradition as this year Hollywood movies were reeling it in. Well, more like a Hollywood MOVIE was reeling it in. Out of the three movies that debuted, only one made an impact. A record-breaking impact.
Despite various negative reviews from Decepticon critics, Michael Bay's third installment in the Transformers series – Dark of the Moon – has completely smashed the box office to pieces.
In America this weekend, Transformers: Dark of the Moon took in an estimated $97.4 million on approximately 9,300 screens at 4,013 locations, completely taking over Spider-Man 2's $88.2 million on the Independence Day weekend gross record, and annihilating Pirates of the Caribbean: On Stranger Tides for the top-grossing weekend of 2011 so far.
As well as dominating the US box office the threequel's also triumphed internationally, taking an estimated $370m around the globe.
Does this mean a Transformers 4 is just around the corner?
About The Author