Trouble With the Curve trailer hits a home run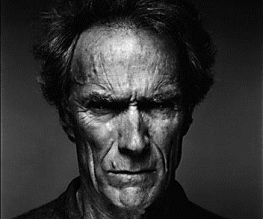 Robert Lorenz, producer of Mystic River among a host of other collaborations with Clint Eastwood, is setting up to bat for his first venture as director. In Trouble With the Curve, Clint Eastwood, a man whose face is carved from oak, plays a famous baseball scout whose sight is failing him. Hitting our screens on November 30th, Amy Adams is the hot shot lawyer daughter he didn't look after well enough and Justin Timberlake is the man-candy in the form of a lovable rival baseball scout. We think, we think, that Clint is going to cry.
It's the first time Clint's been infront of the camera and not also the director since 1993, when he played the president's bodyguard in In the Line of Fire, and this one looks like it's going to be a cracker. J-Tim and Adams will probably be very nice and what have you, but everyone's favourite cowboy is going to steal the show. And its got John Goodman (he'll always be Fred Flintstone to me) in it and he's lovely in everything. Thank goodness he's back on the pitch after 'officially retiring' with Gran Torino back in 2008, welcome back Oak Man, welcome back.
About The Author