True Blood star signs on for Lee Daniels' The Butler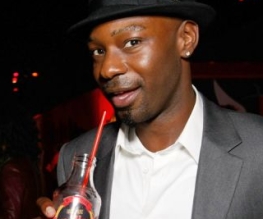 True Blood star Nelsan Ellis, who plays the fabulous and fucked-up queen Lafayette Reynolds in the cult-hit TV show has signed on to play Martin Luther King Jr. in the new Lee Daniels (Precious) biopic of Eugene Allen, The Butler. Allen, a veteran of some of the worst of the US' legacy of racial segregation, was the unfailingly loyal White House butler to eight former presidents, including JFK at the time of his assassination. He died in 2010 of renal failure, fortunately having lived to receive a VIP invitation to Barack Obama's presidential swearing-in.
The cast is more of a melting pot than the Olympics opening ceremony, with Daniels having recruited – deep breath – Forest Whitaker (The Last King of Scotland) as Allen, Oprah Winfrey, Robin Williams, James Marsden, Alan Rickman, Melissa Leo, Minka Kelly, Jane Fonda, Mariah Carey, Vanessa Redgrave, and for some inexplicable reason, Alex Pettyfer. Good luck with this bunch of mentals, Daniels.
Ego-misgivings aside (is there any stadium on earth big enough to fit both Carey's and Winfrey's entourages??) Whitaker's bound to be on cracking form, having thoroughly earned the Oscar for his harrowing portrayal of Idi Amin back in 2006, Mariah Carey honestly wasn't half bad in Precious and we suppose Alan Rickman makes up for Pettyfer.
The only person missing is Morgan Freeman, and we would like to think it's because he's narrating March of the Penguins 2.
About The Author