Twilight star Kellan Lutz to star as Hercules 3D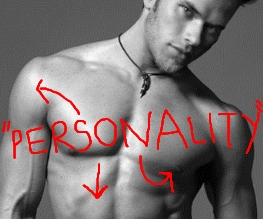 Kellan Lutz, best known for playing eye candy Emmett Cullen in the Twilight Saga, will play the title role in the upcoming blockbuster Hercules 3D. Director Renny Harlin also made Exorcist: The Beginning, a film which screenwriter William Peter Blatty called "the most humiliating experience" of his career. So we don't have the highest hopes for Hercules 3D, not least because the silly people in Hollywood made the unfortunate error of putting "3D" right up there in the title. This makes even the best films sound immediately rubbish: Citizen Kane 3D, The Shawshank Redemption 3D… See!
Herlin is cleverly making the film sound deeper and classier than its title suggests, and he also seems chuffed with his leading man, saying, "It takes more than a good physique to portray the most legendary, mythological personality in history, and Kellan has exactly that – personality. He's not afraid to explore the strengths and vulnerabilities of the character, and he impressed me with his passion and heart". This is interesting as we have not seen this "personality" in any of Lutz's other performances, but hey, maybe this is because we just haven't seen him in three dimensions yet. Yup, that must be it.
Hercules 3D is not the only Hercules film in post production. Best For Film's favorite actor ever, Dwayne "The Rock" Johnson will also be playing the Greek divine hero this year! Now that is a man who is all about the exploration of "strengths and vulnerabilities" – The Rock is a rock with a squishy, emotional center. Let the battle of the Hercules begin!
Hercules 3D hits cinemas in March 2014.
About The Author