Two new wise-cracking clips from The Amazing Spider-Man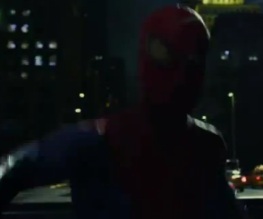 With well under a month to go until The Amazing Spider-Man's July 3rd release, we can expect the endless publicity barrage to get even more intense (until someone manages to piece together a 70-minute cut of the film from clips and the whole thing comes crashing down, obvs).
The last few weeks' worth of portentous voiceovers and shadowy stills have been leaving us cold, but today we're getting a little glimpse of some other aspects of Peter Parker – the nervy, well-meaning student, and the mischievous one-liner merchant who, to the dismay of many fans, never really made an appearance in Sam Raimi's trilogy.
In clip #1, we see a wet-behind-the-ears Spidey (Andrew Garfield) haphazardly escaping from "38 of New York's finest", and in the second he confronts Captain Stacy (Denis Leary) with the incredible truth about Dr Curt Connors/The Lizard (Rhys Ifans). Take a look:
"Do I look like the mayor of Tokyo to you?" …a bit, George, yeah.
Have you got the entire plot pretty much straight in your head now? Us too.
About The Author