Tyrannosaur mauls competition at the BIFAs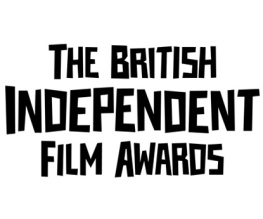 Paddy Considine's searing directorial debut Tyrannosaur cleaned up at the Moët British Independent Film Awards last night with an impressive three wins including Best Film.
The critically acclaimed drama also scooped the Douglas Hickox award for Best Debut Director from under the noses of nominees including Ralph Fiennes (Coriolanus) and Joe Cornish (Attack the Block), whilst Olivia Colman saw off Rebecca Hall (The Awakening) and Tilda Swinton (We Need to Talk About Kevin) to win Best Actress.
The other major awards went to Lynne Ramsay (Best Director; We Need to Talk About Kevin), Michael Fassbender (Best Actor; Shame), Michael Smiley (Best Supporting Actor; Kill List), Vanessa Redgrave (Best Supporting Actress; Coriolanus) and Richard Ayoade (Best Screenplay; Submarine).
Surprisingly, Tinker Tailor Soldier Spy only managed to pick up Best Technical Achievement, awarded to production designer Maria Djurkovic. The Cold War drama lost out on its five major nominations; even micro-budget romance Weekend fared better, with two gongs for Best Newcomer (Tom Cullen) and Best Achievement in Production.
Rounding off the awards, Senna took Best Documentary and Chalk won Best British Short. A Separation scooped best foreign independent film and the Raindance Award went to Leaving Baghdad. As previously reported, Kenneth Branagh received the Variety Award for helping "focus the international spotlight on the UK", whilst Ralph Fiennes received the Richard Harris award for outstanding contribution to film by an actor. Film financier Graham Easton won the Special Jury Prize.
Blimey, it has been a good year. What do you make of the awards?
About The Author