UK trailer for We Need To Talk About Kevin released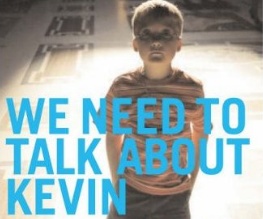 Gosh we are being spoilt – it was just last week we got a first peek at Lynne Ramsey's We Need To Talk About Kevin, and today we're happy to bestow you with more. Trailer two is here, and it still looks great.
Helpfully it seems to have eschewed the tradition of putting almost all the same material in trailer two as one, and instead doled out ENTIRELY NEW STUFF, hurrah! Oh Tilda, stop teasing us with that ghost-face of yours:
You're probably already aware of the premise of the book, seeing as it was, like, the One Day of 2003 (but good). Still, here's what Cannes had to say about it:
Eva puts her ambitions and career aside to give birth to Kevin. The relationship between mother and son is difficult from the very first years. When Kevin is 15 , he does something irrational and unforgiveable in the eyes of the entire community. Eva grapples with her own feelings of grief and responsibility. Did she ever love her son? And how much of what Kevin did was her fault?
October release! Not long to go!
About The Author