Universal talk sequels and Fifty Shades of Grey. Sorry.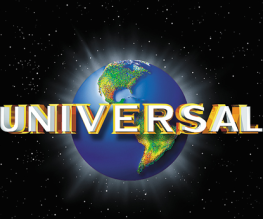 Those good folks over at Universal Studios have given us a few things to mull over this week, including several announcements regarding potential sequels to some hit 2012/2013 movies. Not only is Seth MacFarlane's Ted 2 already in development, but Universal chairman Adam Fogelson has revealed that discussions are in motion for sequels to Identity Thief, Mama, a Van Helsing reboot as well as possibly expanding the Bourne franchise.
But they haven't stopped there. Universal apparently haven't wanted to rush into a Fifty Shades of Grey film because, as Fogelman stated, "I don't believe that the second or third film would have benefited from that strategy." Whatever that means. But it remains "an absolute priority" and don't worry guys, "It's conceivable that we could be ready to release it as early as summer [2014]." Fanbloodytastic.
Mama may not be out in the UK yet (it will be tomorrow) but Universal are keen to turn the horror into a potential franchise, even though Mama director Andres Muschietti ain't happy about this. That's some playground bullying right there. Despite earning $70 mill at the US box office, the Mama director believes that "We sort of wore out the subject matter… I never thought this could continue. Sequels are always tricky. I know how studios think but I don't see Mama as something you can exploit because you're screwing with the original." Good on you, Andres!
Here's what the chairman had to say regarding a Van Helsing reboot: "We are looking at rebooting Van Helsing because I think the idea for the Van Helsing story was a great way of solving the question of, 'How do you make a blockbuster out of monsters?'" – This doesn't make a great deal of sense. We're not keen though. Leave it the hell alone.
And lastly, Universal have shown a lot of interest in potentially making another Bourne film, despite the soulless disappointment that was The Bourne Legacy. Still, Universal "… absolutely see us doing more Bourne, 100 percent yes." And before you ask, Matt Damon will probably return, so goes the rumour mill.
Universal are already in the midst of filming a sequel for Snow White and the Huntsman, this time without original director Rupert Sanders but still with the emotionally inept Kristen Stewart.
Excited for all these new Universal developments? Ever even heard of Adam Fogelman? Us neither. Should we trust him?
About The Author