Universal want Stephen Daldry to direct Wicked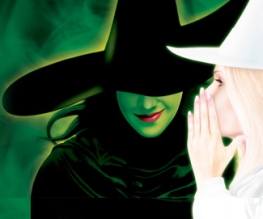 With Disney's Oz: The Great and Powerful due for release next year (check out the trailer here, it's Oz-mazing!) the powers that be seem to think that there's no such thing as too much Oz-based fun. Universal have hinted that Stephen Daldry (Billy Elliot, The Hours, The Reader, Extremely Loud and Incredibly Close) will be directing the film adaptation of the Gregory Maguire novel and Broadway smash, Wicked.
Daldry took Billy Elliot from screen to stage so presumably he'll be just as adept at going in the opposite direction. Wicked tells the story of a young Glinda, who'll become the Good Witch, and Elphaba, the ill-fated green one who'll become the Wicked Witch of the West. It's been a phenomenal success since it opened in 2003, with songs like 'Popular' and the goose-bump inducing 'Defying Gravity' melting the minds of theatre-goers the world over.
Brett Ratner (all the Rush Hours and Tower Heist) made quite a show last year of saying Wicked was his 'dream-project', but he shouldn't give up hope just yet. Nothing's been confirmed and, since the film adaptation has been in discussion since 2003, we can safely assume that Universal won't be heading down the yellow brick road any time soon.
About The Author