Vincenzo Natali's Neuromancer in pre-production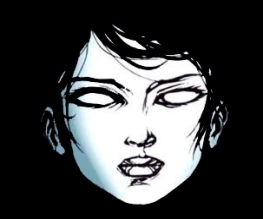 Good adaptations of Neuromancer novelist William Gibson have been hard to come by as evidenced by Johnny Mnemonic and Abel Ferrara's New Rose Hotel. Since Hollywood has been cribbing from his novels for a very long time (Existenz, The Matrix) they thought "hey, why don't we just use the source text instead of shamelessly taking his ideas" and, ladies and gentlemen, they have acted upon that thought.
Production company Seven Arts Pictures have announced that work is underway on bringing Neuromancer to the big screen. Splice director Vincenzo Natali is at the helm and has been working on the script since he finished the publicity rounds for his previous film. As seems to be the case with many other projects that have been emerging in the last few weeks, Seven Arts has been drumming up interest at Cannes with the Canadian/European co-production now looking to commence principal photography in Canada, Istanbul, Tokyo and London. Interesting as having not read the novel I thought it would primarily take place in cyberspace for the most part and not real world locations.
Preliminary visual effects work is underway with the film expected to go before the camera lenses in the first quarter of 2012.
About The Author