Wachowski Siblings in Contention for Justice League?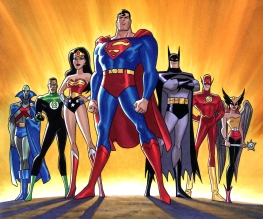 Mere days after Ben Affleck removed himself from the running to direct Warner Brothers' Justice League movie, Australian site Moviehole have added a new name to the rumour-mill. Well, two actually: Andy and Lana Wachowski.
Housed at the studio ever since The Matrix went viral back in 1999, the siblings have since released its two sequels, V for Vendetta, Ninja Assassin and Speed Racer through the company. Even so, it is their most recent project, Cloud Atlas — which they co-directed with Tom Tykwer — that apparently has the studio most excited, with its ensemble cast and considerable spectacle.
It's important to note, however, that this is far from a done deal. Currently just names on a studio's wishlist, the Wachowski's could find their upcoming slate discounting them from contention. Most likely reliant on the success of Cloud Atlas, and similarly dependant on the schedule for their next project, Jupiter Ascending (we can only hope it proves a more popular planet than Mars), they may not stay on the studio's radar for long.
Would you watch a Wachowski-directed Justice League? Sound off in the comments section below.
About The Author