We Need To Talk About Lynne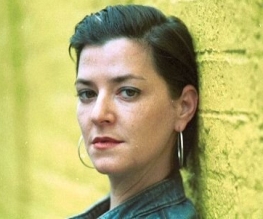 Whereas other genre icons tend to put off their space-faring exploits until the fourth or fifth instalment (heck, Jason Voorhees made it to ten), Moby Dick is going intergalactic right off the bat.
Having previously teased "Moby Dick in space" on Radio 5 Live's Wittertainment programme, it now seems as though the We Need To Talk About Kevin director has found funding, with The Hollywood Reporter linking Stone Village Productions offshoot Scott Pictures to the project.
Titled Mobius, the film is to be a psychological action thriller written by Ramsay and Kevin co-writer Rory Kinnear. It's set to follow a deep-space captain who puts the lives of his crew in danger in order to seek revenge on an enigmatic alien.
This will be the second collaboration between Ramsay and Scott Pictures' Scott Steindorff, the first being upcoming Western Jane Got A Gun, co-starring Natalie Portman and Michael Fassbender.
About The Author