Who You Gonna Call? The Original Director!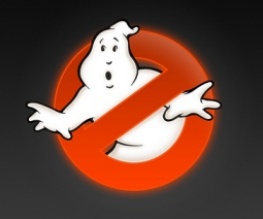 Despite no green-light as yet, director of the first two Ghostbusters films Ivan Reitman has said he's definitely in for number three.
Reitman confirmed to MTV that he will be on board for Ghostbusters 3 when and if it gets off the ground. He also revealed that the first draft of the script, penned by Lee Eisenberg and Gene Stupnitsky (Year One, the US Office), has been completed.
"We're working our way through another draft", he said. "Good work is being done and all of us have our fingers crossed. There are some very cool things in the new draft."
Reitman neither confirmed nor denied any of the recent plot rumours though, like whether Bill Murray's character is making a ghostly cameo or if the son of Sigourney Weaver's Dana Barrett will star as a grown-up ghostbuster.
Original Ghostbusters writer and star Harold Ramis stated recently that the film would be released in 2011, and Reitman's comments seem to go along with that – he confirmed shooting would hopefully begin sometime this year. Ramis, along with Dan Akroyd and Weaver (who began most of the ridiculous plot rumours in an interview with Channel 4 last month), will be back if the film goes ahead. Bring on the green light!
About The Author