Will Arnett joins Teenage Mutant Ninja Turtles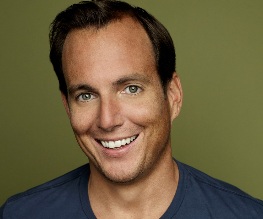 Will Arnett has been cast alongside Megan Fox as the male lead in Teenage Mutant Ninja Turtles; the unnecessary live-action/CG Michael Bay-produced film based on the famous indie comics. Jonathan Liebesman is directing.
While Arnett's role is being kept a secret, it is known that Fox will play the half-shell heroes' friend and ally April O'Neil. Expect a VERY tight yellow jumpsuit and plenty of cleavage on display – that is, on Megan; not Will. The turtles themselves have also been cast, and none of them are particularly well known – yet. Alan Ritchson, Pete Ploszek, Jeremy Howard and Noel Fisher will be playing Raphael, Leonardo, Donatello and Michelangelo respectively.
Rumours suggest that Will could be in line to play either Splinter, the Turtles' rat mentor; or the heroes' arch nemesis Shredder. However, he is definitely NOT playing Casey, another of the ninja turtles' human friends. Josh Appelbaum and Andre Nemec are on script-writing duty, and Paramount has slated the film's release date as June 6, 2014. Meanwhile Michael Bay will be promoting his latest film Pain and Gain; and getting stuck into casting/filming Transformers 4.
About The Author